Press
Jim at Burst Review puts our prescription safety glasses through his torture test. watch video

"When it comes to the vision thing, there are things you can do to forestall the inevitable "vintage to vinegar" process of aging.
In the late 1970's I had my eyes checked by a buddy who happened to be a newly-minted optometrist. It was informal—a Saturday afternoon thing when he was showing me his office after we'd been shooting pool and having a beer or two. "You'll be my first—and only—free victim," he said…" read more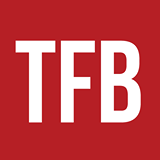 "Disaster preparedness—and everyday survivalism, for that matter—depends on much more than just the right pack, the right tools or the right first aid kit. It's vital to find ways to protect your most valuable assets–namely, your feet and your eyes. With either out of commission, you're in a tricky spot.
This kind of unexpected emergency is what eyewear company Tactical Rx hopes to prevent with their tactical eyewear, intended for the everyday man and woman with a penchance for shooting or outdoor activities…" read more
The New Artemis - 03.14.2014 "Set Clear Sights with Tactical Rx", by Ashley Hennefer.

"Welcome to the We Like Shooting show, Episode 63. This week we'll talk about Tactical RX, flying with guns, freedom munitions, Nick's remington 700 project, Caldwell mag charger and ammunition and magazines. Bow to your sensai…." listen to full podcast
"Vetern-Owned family business Sports Optical will put your prescription into any number of different frames, specifically tailored toward the shooting sports. Eliminate the need to wear bulky safety gear over your prescription eyewear. Choose from frames by Smith Optics, Oakley, Numa, their own Mt. Falcon frame and many others at TacticalRx.com"
"I can't tell you which frames to buy, or which lens will meet your needs. I can tell you that prescription shooting eyewear typically qualifies FSA/HSA medical spending (that's a hint), and I can do is point you towards Tactical Rx, a company that went above and beyond in providing me with excellent service and advice." read more
Testimonials
"Tactical Rx is Joseph von Benedikt of Shooting Times go-to source for ultra-durable, comfortable prescription shooting glasses."
Joseph von Benedikt of Shooting Times
"This is a note to let you know how much I appreciate your fantastic customer assistance and lens/frame/prescription package.
I retired from US Army Special Forces and immediately went into the overseas security field. I have carried and used weapons as part of my livelihood for over thirty years.
As time went on it has become more difficult to get a clear sight picture on my hand gun while still being able to see and scan at distance to best utilize my long gun. The combination of your near distance/long distance prescriptions in a tactical configuration works extremely well.
Your help in selecting the right lens, frame, and fit were second to none. Every email I sent and every question I asked you was immediately answered to my satisfaction.
The package is not inexpensive, but I will not put a ceiling on life support. For me, your frame/lens/prescription is a critical life support system. In my work, I can use the best firearms, body armor, and communications money can buy. However, if I cannot hit what I aim at it is all moot.
With your glasses, I am only limited to my own weapons handling skills. Not the strength of my eye sight.
Thanks again for a great product and all of your help."