Bret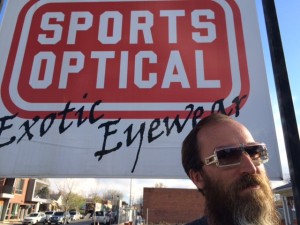 Master lenscrafter Bret Hunter is the pioneer who first invented how to put a prescription into a curved, sport-lens back in the early '90s. Since then he's been hard at work advancing his craft. He shoots paper targets at the indoor range up the street and exploding targets in the fields with his family. He is an Army veteran, an inventor and tinkerer, a race car driver and his lenscrafting work commands the highest respect amongst his peers in the optical industry.
Ashley
When she's not studying, Ashley works the booth at the local gun show, is our resident art director/instagram whiz and tries to speak during photos. It's highly likely she cleaned, polished your lenses and took your order.
Ian
Ian is an apprentice lenscrafter here at Sports Optical, learning under his father. He cuts a mean lens, and has fun while doing it.

Kyle
Kyle lives in Denver, CO and is an optician at Tactical Rx. He's responsible for our marketing and PR efforts, including group sales, and he is always willing to chat with a customer about who we are and what we do. Prior to Denver, he lived in Suwon, Shenyang, Washington, D.C., Salamanca, Waterville, Albany and Middleburgh.
Randi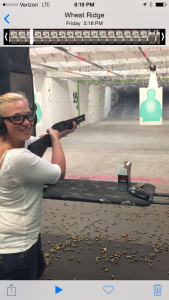 Randi rides bikes, sells houses and thanks to a fun photo shoot a few years ago she is the poster-girl for Tactical Rx. For the past 8 years she managed the front-of-house at our boutique location in Denver.